News and Blog - Texarkana Gastroenterology Consultants
Texarkana Gastroenterology Consultants recently opened an Ambulatory Infusion Center to provide its patients with a comfortable, convenient, cost-effective choice to receive treatments.
Posted April 22nd, 2019
"We're trying to expand our services for our patients," said Dr. Laura Balmain, a gastroenterologist and provider at Texarkana Gastroenterology. "In the past we've had to send patients out for this service but now we're offering it here in our office locally."
Read Full Article - Texakana Infusion Center
---
Texarkana Gastroenterology Consultants proudly announces the opening of their Ambulatory Infusion Center
Posted March 8th, 2019
Located at 1920 Moores Lane, Texarkana, Texas. You will receive services designed with your comfort in mind. You can rest easy knowing you are served by dedicated, caring professionals offering the latest medical treatments.
Our comfortable environment is designed to make your time here as pleasant as possible. We are dedicated to providing you with a safe, caring and comfortable environment.
Texarkana Ambulatory Infusion Center
---
March is Colon Cancer Awareness Month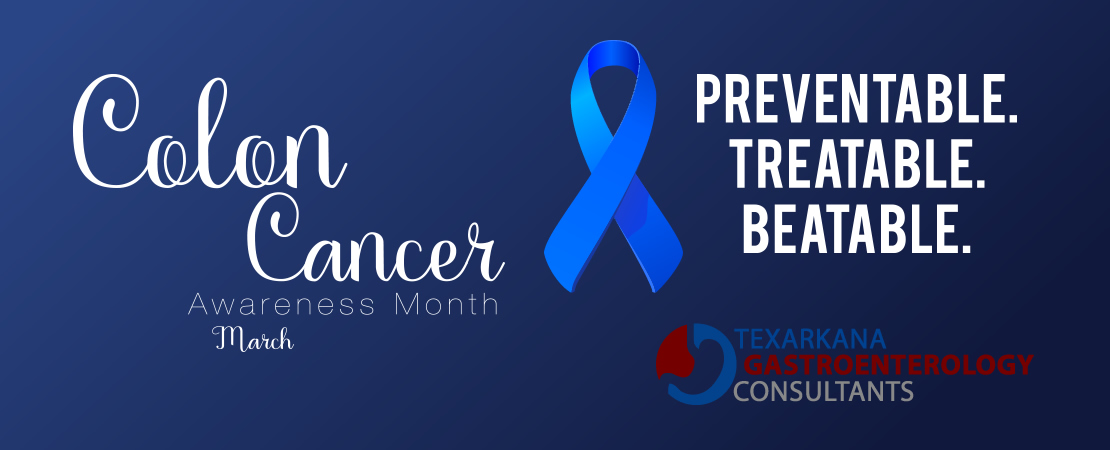 ---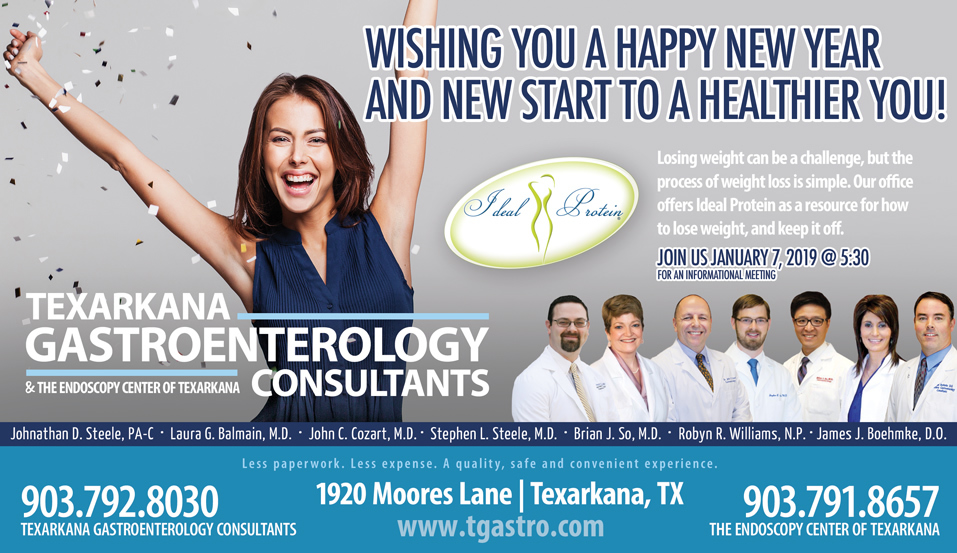 ---
What is Ambulatory Surgery Center (ASC)?
Ambulatory Surgery Center –known as ASCs- are modern health care facilities focused on providing same-day surgical care, including diagnostic and preventive procedures. ASC's have transformed the outpatient experience for millions of Americans by providing them with a more convenient alternative to hospital-based outpatient procedures and done so with a strong track record of quality care and positive patient outcomes. All ASCs must have at least one dedicated operating room and the equipment needed to perform safely and ensure quality patient care.
ASCs play a vital role in ensuring patient access to preventive measures, such as colonoscopies, in a convenient and affordable setting. Every year colonoscopies prevent colon cancer in thousands of people by catching the disease during its early curable stages. Today more than 40 percent of Medicare colonoscopies are performed at ASCs. When these lifesaving procedures are performed in ASCs both beneficiaries and the Medicare program save money because surgery centers perform the procedures at a lower cost. Medicare and its beneficiaries pay an average 72% more in a hospital outpatient department than they pay for the same procedure if performed at an ASC. Since 1982, when Medicare started reimbursing ASCs, Medicare has saved $2.6 billion annually just by the change of location.
All ASCs are subjected to rigorous oversight and independent inspections to assess each center's level of compliance with both state and national standards. These on-site surveys, like those conducted at hospitals and other facilities evaluate ASCs on a wide range of demanding clinical operational and quality standards. ASCs in Texas must meet both state and federal government standards and demonstrate continual compliance with ongoing inspections and reporting.
The Endoscopy Center of Texarkana is an Ambulatory Surgery Center licensed by the State of Texas and certified as a Medicare provider, and performs thousands of endoscopic procedures (colonoscopies and esophagogastroduodenoscopies (EGD) a year. We are fully aware that our patients have many choices when they make a location selection for their endoscopy procedures and we are committed to ensuring every patient receives the quality care they deserve and have the best experience possible. This commitment is expressed through our physicians, our nursing and administrative staff with the common goal of providing a friendly, caring environment. Our medical excellence and dedicated staff ensures we meet our goals every day and this commitment to our patients is what sets The Endoscopy Center of Texarkana apart. Please call Texarkana Gastroenterology Consultants for an appointment. No referrals are necessary.
---
Clinic and Endoscopy Center Announce Free WiFi
Free wireless internet is now available as an added patient service.
Texarkana, TX – Texarkana Gastroenterology Consultants, along with The Endoscopy Center of Texarkana, are pleased to announce that free wireless internet service is now available at our clinic location for our patients and their family members. Patients on the go can enjoy a convenient connection from their wireless-enabled laptops or mobile devices. All users who select the clinic's new free WiFi network can connect to the internet for free using the "TexGast – Public" network name. This service is available during normal clinic hours.
Upon selecting the complimentary airport network, users will see a connectivity "splash" page where they must first click to accept the terms of the free service. This page may include pop-up advertising in the future. The option of selecting a specific provider of paid connectivity will also remain available.
For more information, patients can inquire at the front desk for more instructions.